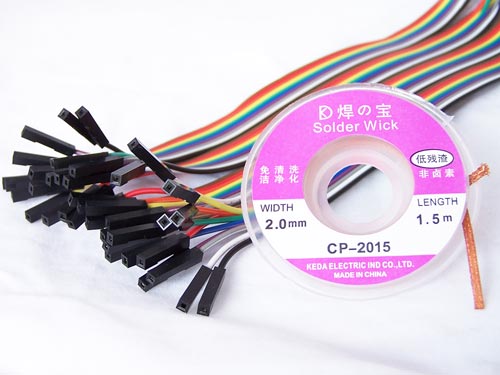 First up we have spools of 2mm desoldering wick. This stuff is indispensible. It's made of fine braided copper which soaks up solder using capillary action. It is primarily used for desoldering but also comes in handy for soldering surface mounted components by hand.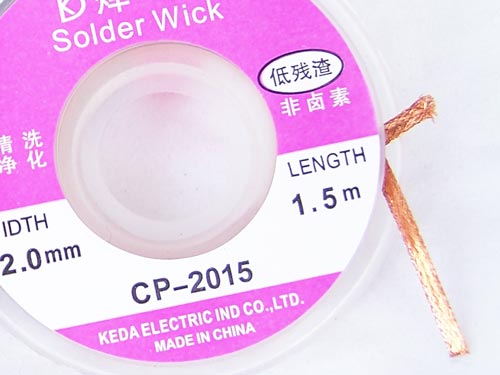 The 2nd new product this month is 200mm Female to Female Jumper sets. At either end there are 40 individual female connectors and in the middle, the wires are joined in a rainbow coloured ribbon.
The thing we like about these is you can tear off what you need. For instance if you need a 4 pin cable, simply pull 4 cables off the ribbon.
Many thanks to @akcoder for suggesting this product. There will be plenty of new products in the next few months.