We are an online retailer of electronic components for students, hobbyists and electronic engineers. We are based in Brisbane, Australia, ship all over the world for just $9.00 and have been operating since 2008. Included in our product range are stackable prototyping boards and microcontroller development boards. We also sell:
Solderless Breadboards
Microcontroller development kits
Microcontrollers
Integrated circuits
Semiconductors
LEDs
LCDs
and much more…
In addition to selling bits and pieces, we also have a collection of tutorials on our website. We believe that electronics should be fun and we try to make it as easy as possible to learn.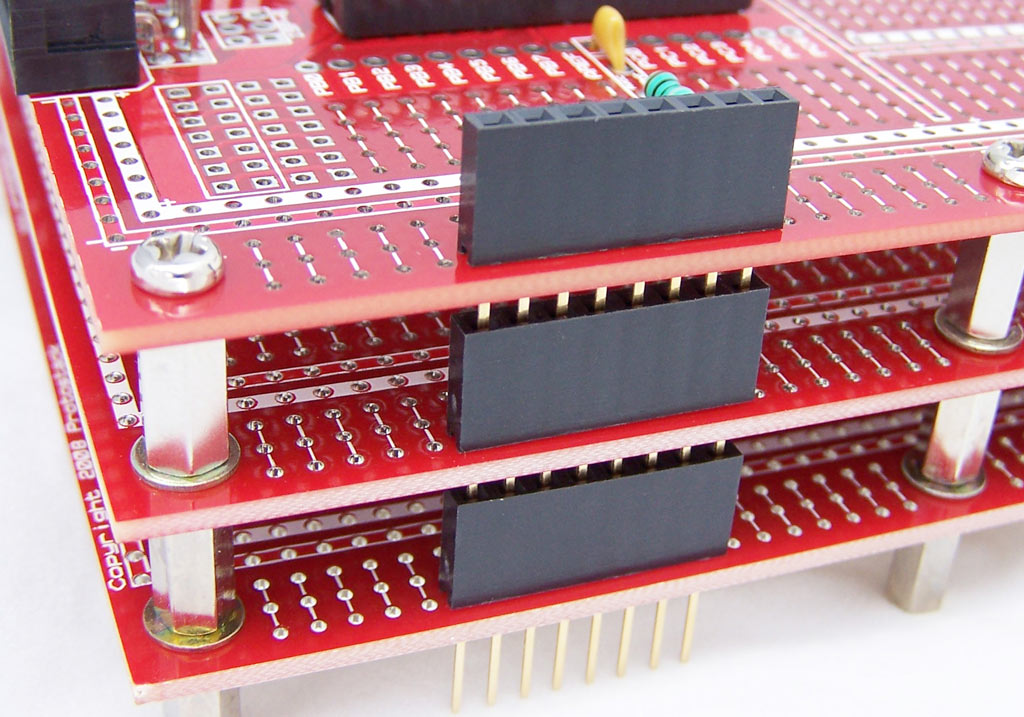 We are Daniel and Sandy Garcia and live in Brisbane Australia. We share our house with our 2 kids, our cat and our fish.
When we aren't hanging out with storm troopers, we bake cakes with LEDs, ride electric skateboards and run Protostack.
How we started
Back in 2007 we were building an aircraft cockpit simulator. We were unhappy with the perfboards that were on the market so decided to design our own. One thing led to another and protostack was started.