8 new products this month. We hope you like them as much as we do.
Firstly we have an 8 by 8 LED matrix. Each cell contains a red and green LED. If you turn them both on you get yellow. They fit in all our prototyping boards, so why not join a bunch together and build a scrolling display.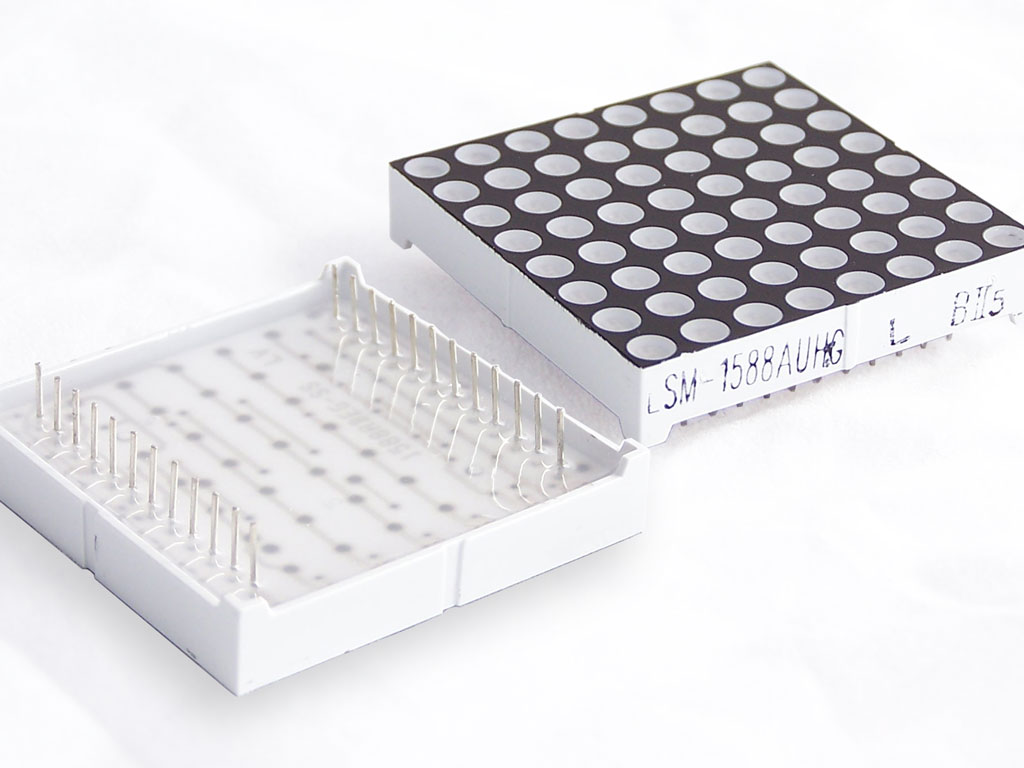 This time last year we stated stocking a 40 conductor Ribbon cable. That one had a conductor pitch of 1.4mm, so it was great for many things, but not IDC connectors 🙁 . This month we have a 40 Conductor Ribbon Cable with 1.27mm pitch which is perfect for IDC connectors.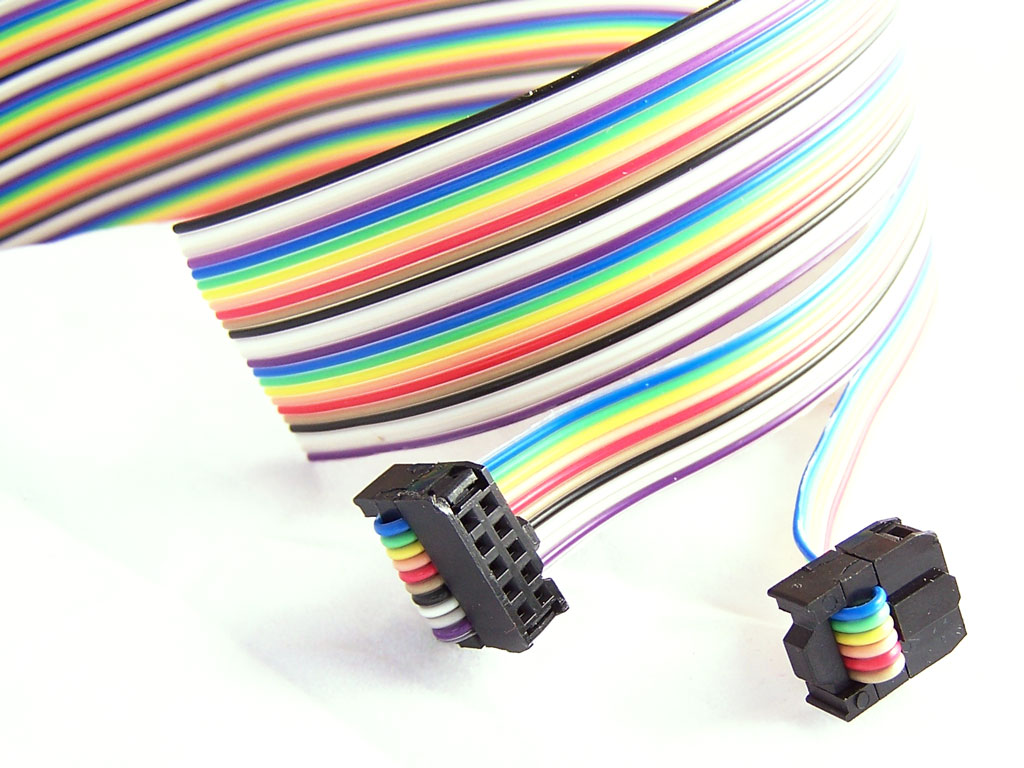 Looking back 2 years ago…. In July 2010 we introduced PPTC resettable fuses to our range. These were initially available in 3 sizes, but you asked for more. This month we add 3 new sizes: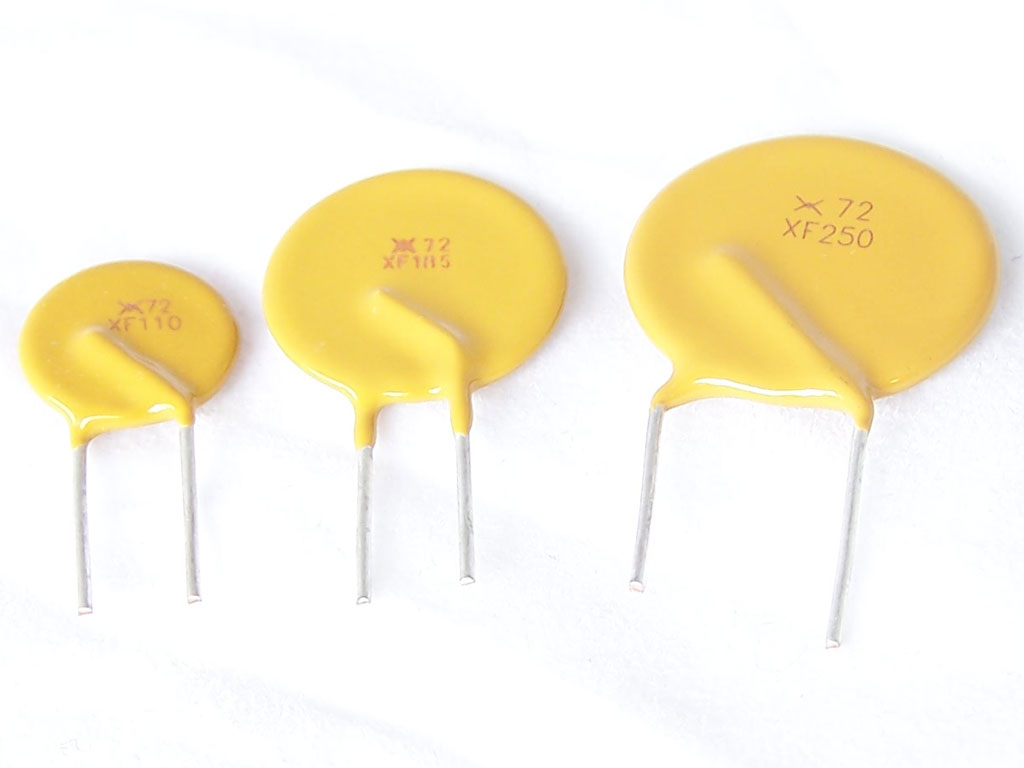 These are USB type A female connectors, just like you would find on the back of your PC.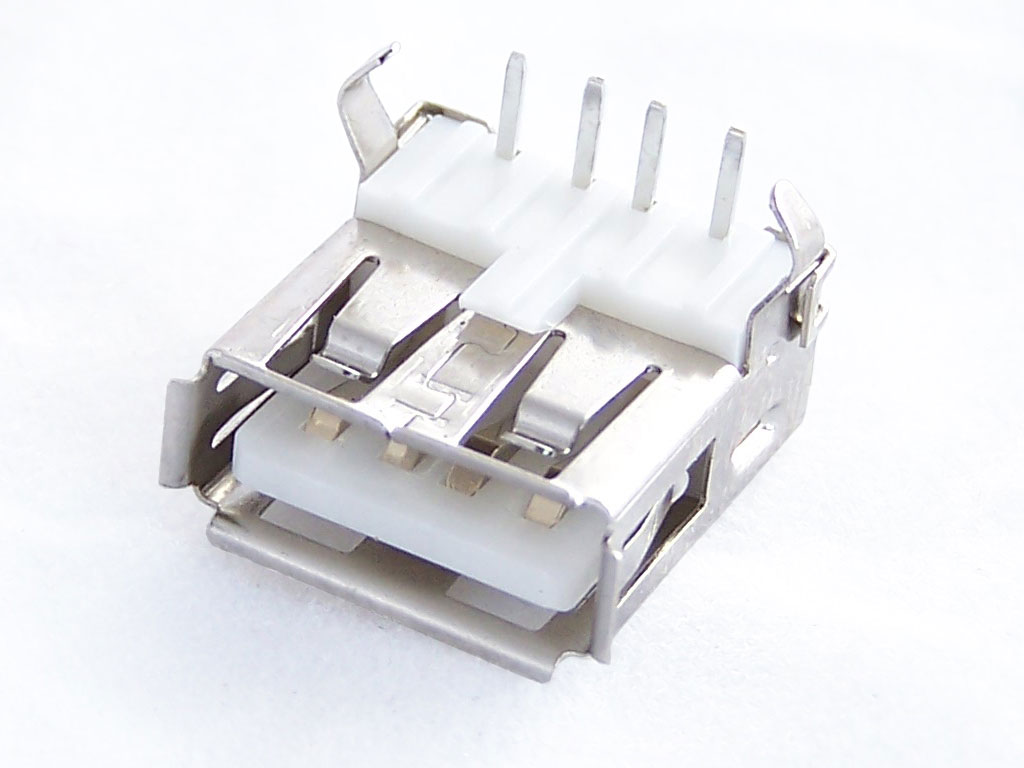 We we looked at our range of Electrolytic Capacitors, we felt there was something missing. There was a 3.3μF hole just waiting to be filled. Well here they are, just arrived, (drum roll…..) 3.3 μF Electrolytic Capacitors.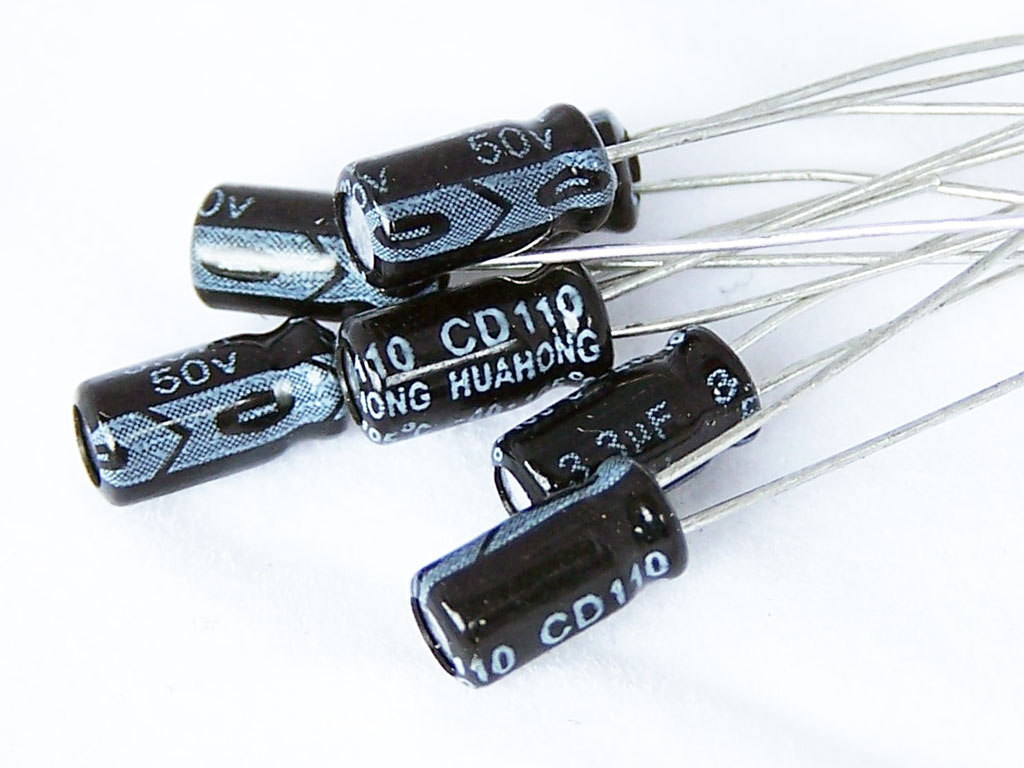 Lastly we have these incredibly chunky looking 3A 1N5404 Diodes. They do pretty much what a 1N4004 does, but you can push more amps through.