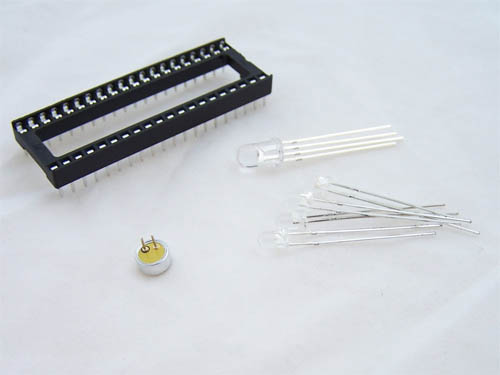 A small collection of new products this week including 5 different LEDs, a microphone and an IC socket. Let's start with the LEDs…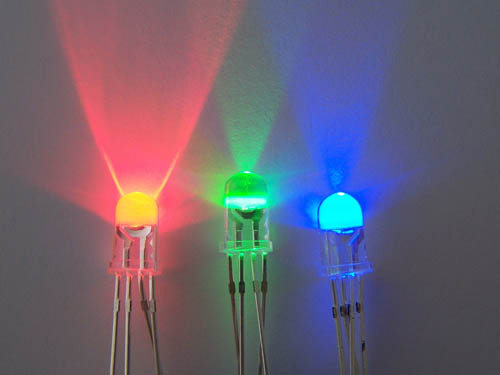 These LEDs have 3 times the colour and 3 times the fun
They come in a 5mm waterclear package and have 4 leads, one for each colour + one for the common cathode. Using Pulse Width Modulation you can mix red, green and blue to create any colour you want.
The next 4 products are 3mm waterclear LEDs in 4 different colours
I must apologise, the LEDs were quite difficult to photo when on. They look a whole lot better in real life.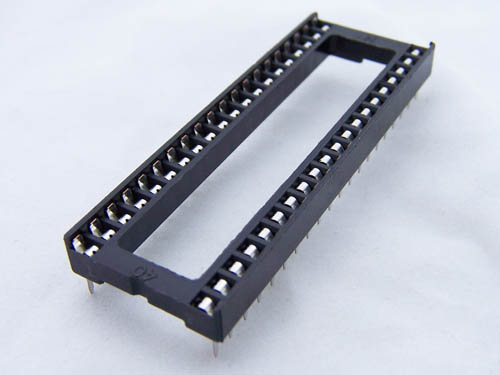 Here we have a 40 pin IC socket. This is the wider 0.6" (15.24mm) variety so it is suitable for an Atmega32 or other similarly sized ICs.
Lastly we have these small Electret Condenser Microphones. Great for audio projects. I'll be using one to build a guitar tuner for my daughter, so stay tuned for that project.