I've been waiting for this book for quite some time, and was delighted when it finally arrived. Written by Jonathan Oxer and Hugh Blemings it describes how to build 14 different arduino projects, everything from a simple Appliance Remote Control to a Vehicle Telemetry System.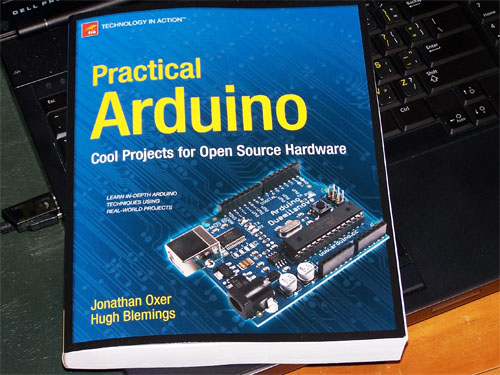 The projects covered in the book include
The thing that impressed me with this book was the projects themselves. Each project on its own has some degree of appeal, but the real magic is the ideas behind the project. By understanding these ideas and how they are implemented you can extend or combine them to build your own project.
I also found chapter 16 (Resources) very handy. This chapter includes many common "tips and tricks" that are sure to come in handy.
All in all, a very good book.
The book can be purchased from amazon.com for $26.39.