For this post I thought I'd try something a little different. I've created 3 videos which together describe how to create a severed hand in a jar display for halloween. My daughter TJ helped with this one by doing the voice over for the first 2 videos.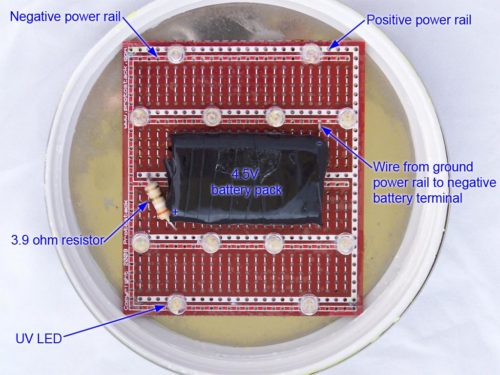 Each of the 3 videos relates to a major step in this project. namely
Making a 4.5V battery pack
Making glow water
Building the UV light source and putting everything together
Lastly, the photo on the left shows the finished board with the 4.5V battery and the LEDs. This might be a useful reference when viewing the 3rd video.