Breadboards are great and so are protoboards that are based on breadboard layouts. Well most of the time 🙁 . They both have problems when you need to use IDC connectors, dual row headers or any other component that has 2 rows of connectors on a 0.1″ (2.54mm) grid.
The problem is due to the fact, that you need the connectors on each row to connect to a different terminal strip or protostrip. This cannot be done because each set of terminal strips/protostrips is separated by a 0.3″ (7.62mm) gap.
The Prototyping Board, full size, style 2 with IDC support addresses this problem by having an area on one edge of the board, specifically for IDC connectors and dual row headers.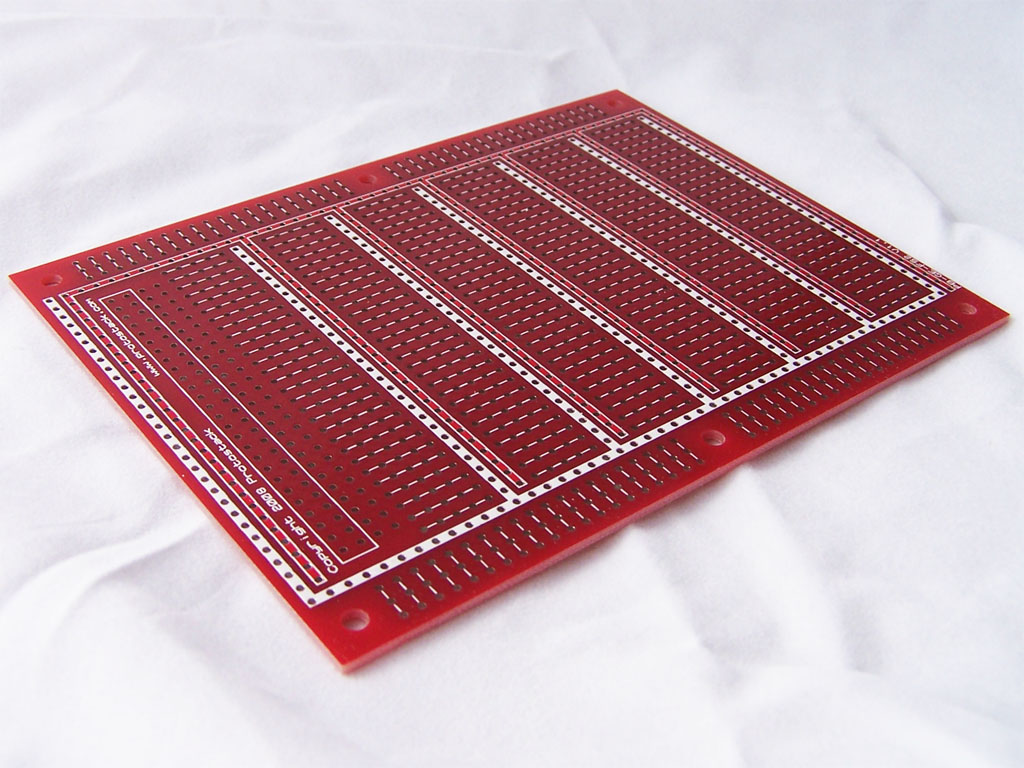 These boards were previously out of stock for quite some time, but we just received a shipment of them this week. They are selling for $12.50, or $11.25 if you buy 10 or more. As with our other boards, these conform to the protostack standard form factor, so they can be stacked with other full or half sized boards